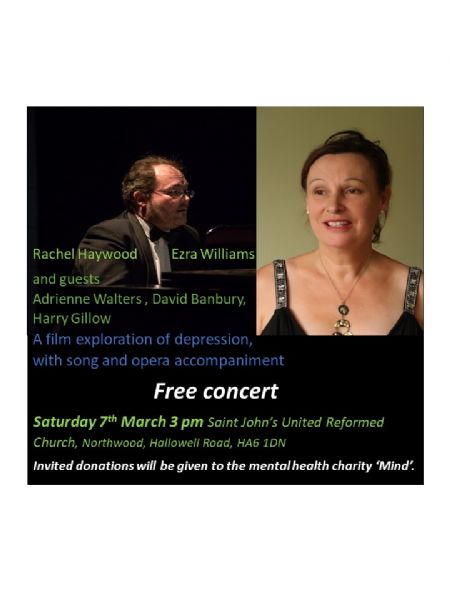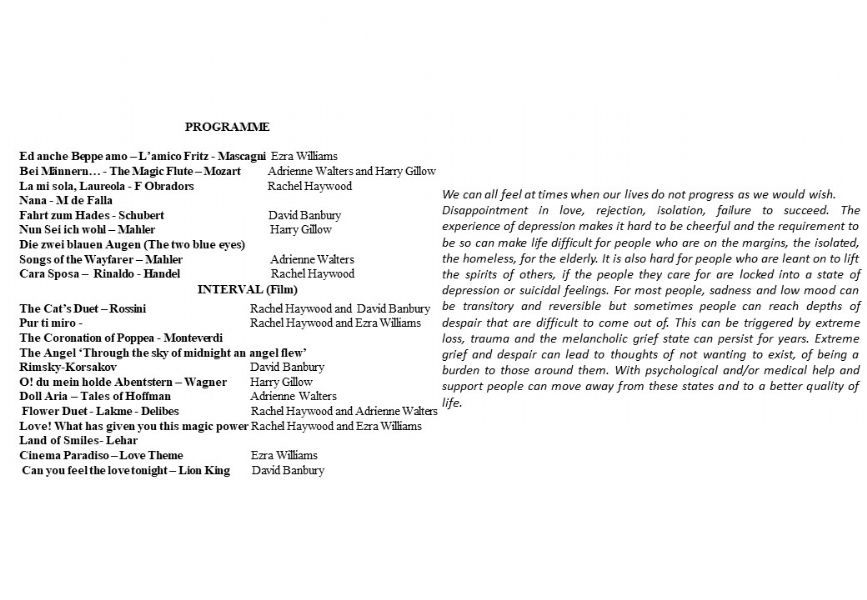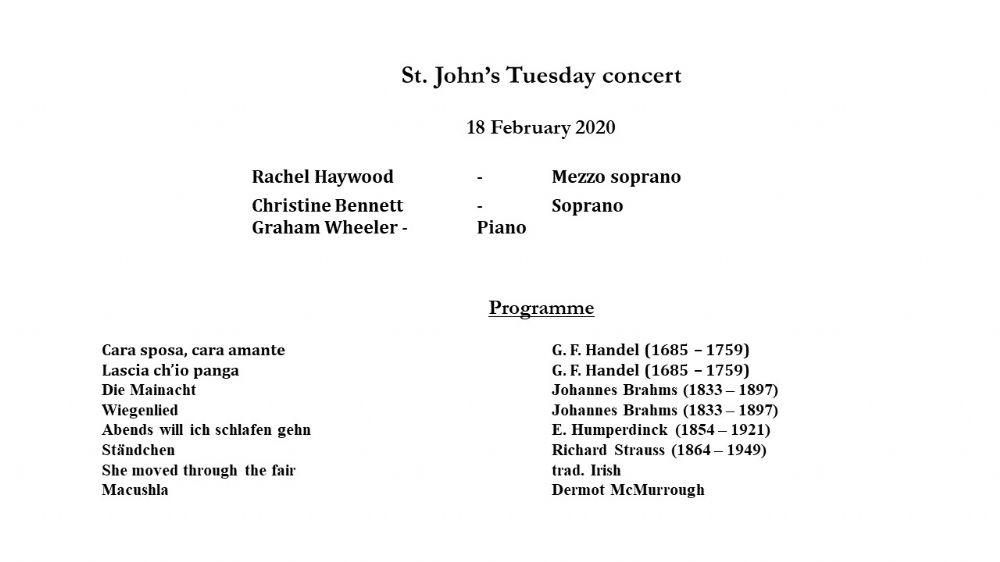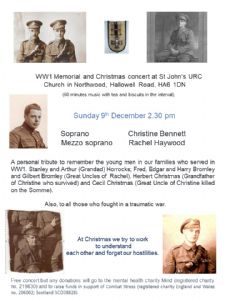 I organised a Charity Concert at St John's URC Church in Northwood to raise funds for Mind and Combat Stress December 9th 2018. This was repeated on 3rd February 2019 in St Paul's Church in Bushey.

In 2018 I performed as 2nd Dryad in Harrow Opera's Rusalka as well as providing the illustration used on the flyer.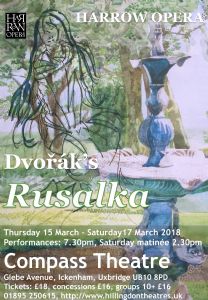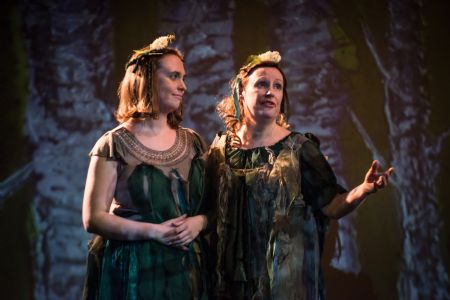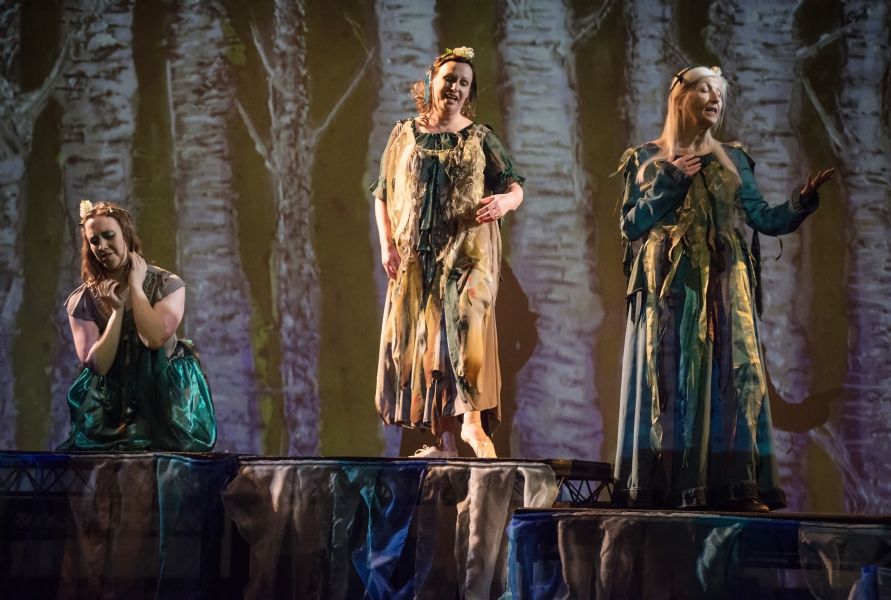 Roles in staged opera productions:
Dvorak "Rusalka" - 2nd Dryad (Woodsprite) (Harrow Opera 2018)
Purcell "The Fairy Queen" – 'Night' and 'The Plaint' (City Opera 2016)
Ravel "L'Enfant et les sortileges" - Teacup, Shepherd and Bat (City Opera 2015)
Vaughan-Williams "Riders to the Sea" - Woman (City Opera 2015)
Verdi "Macbeth" – Lady-in-waiting (Aylesbury Opera 2014)
Mozart "The Magic Flute" – 2
nd
Spirit (Harrow Opera 2012)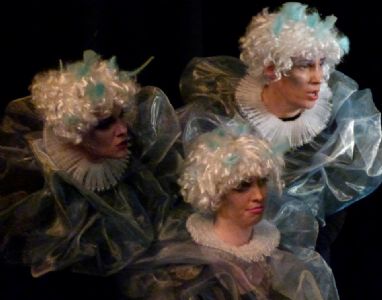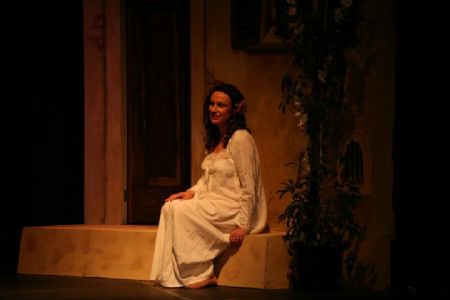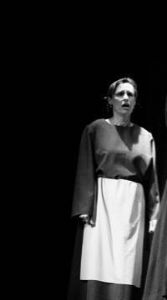 Mozart "The Marriage of Figaro" – Bridesmaid (Harrow Opera 2011)
Cavalleria Rusticana – Lola (Harrow Opera 2010)
Roles in opera scenes (City Lit Opera): Sesto (Handel – Julius Caesar); Pitti Sing (Gilbert and Sullivan – The Mikado); 2nd Lady (Mozart – Magic Flute); Lisa (Franz Lehar - Land of Smiles); Ariodante (Handel – Ariodante); Kate (Gilbert and Sullivan – Pirates of Penzance); Mrs Page (Otto Nicolai – The Merry Wives of Windsor).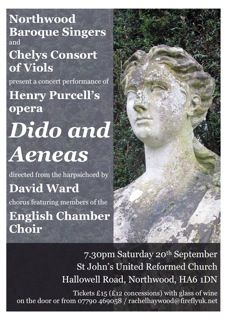 In 2014 I organised and sang in a concert of 'Dido and Aeneas' in St John's URC Church in Hallowell Road.